Sweet Brier Media News


New Website for Showdown in Naptown Masters Basketball Tournament
Excited to release a new website for the Showdown in Naptown Masters Basketball Tournament in Indianapolis.
June 2023


New Website for Wolf Glass & Paint Co.
Excited to release a new website for Wolf Glass & Paint.
June 2023


New Website for Daisy Hill Estates
Excited to release a website for Daisy Hill Estates located in Borden, Indiana
June 2023


New Website for the John Hay Center
Excited to release a new version of the John Hay Center website in Salem, Indiana.
April 2023

New Website Coming Soon for 1400 Willow
1400 Willow is an elegant condominium located in downtown Louisville. I have been working with 1400 Willow for many years as a part of Cybertek Engineering. I'm excited to get an opportunity to create a new online presence for them.
April 2023


New Website for Seymour Main Street
Seymour Main Street is an official Indiana Main Street Organization. The Main Street Program is a part of the Indiana Office of Community and Rural Affairs.
January 2023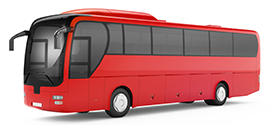 New Website for Scott County Visitors Commission
Excited to have worked with the Visitors Commission to put together a website that helps drive tourist traffic to Scott County, Indiana.
October 2022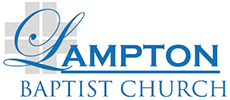 Updated website for Lampton Baptist Church is now online
April 2022


New website published for Martin & Martin Insurance
February 2022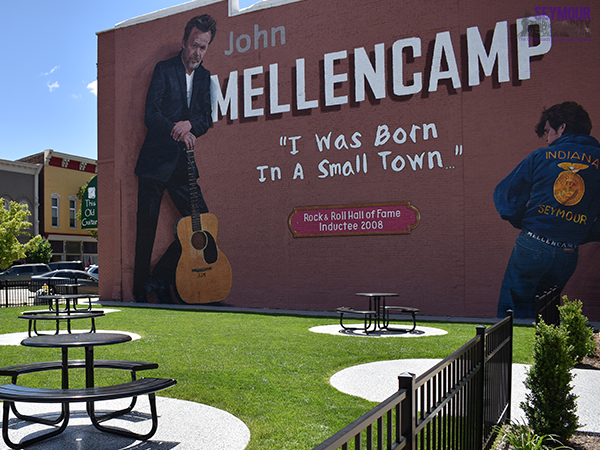 New John Mellencamp Mural Guestbook
Excited to work with the City of Seymour on a new Guestbook for visitors to the John Mellencamp Mural in downtown Seymour. Guests at the mural can follow a QR code at the site to visit and submit their appreciation for John's art and music.
January 2022

New Website for the Greater Seymour Trust Fund
October 2021


New Website for Rocky Hill Farm
January 2022

New Website for Blush & Brush Beauty Bar
October 2021

New Website for Cornucopia Farm
Excited to have completed an new website to replace the original Cornucopia Farm website that I created 10 years ago.
September 2021

New Website for the Orange County Historical Society
Excited to have completed a new website for the Orange County Historical Society
May 2021

New Website for RLM Construction
Excited to have completed a new website for RLM Construction
April 2021


New Website for the City of Seymour
Excited to have completed a new website for the City of Seymour Indiana.
November 2020


New Website goes live for Peterson Architecture
August 2020


New Website for 96.3 WJAA
96.3 is where Indiana Rocks. Listen or stream music through their App or online.
August 2020


New Website for Renew Cannelton
Renew Cannelton, Inc.'s mission is to facilitate the revitalization of Cannelton, Indiana and the surrounding area by enhancing the attractiveness of the community and by working to preserve historic sites, buildings, objects and antiquities of significance.
February 2020


Website Management for the John Hay Center
I was offered the opportunity to manage the Wordpress website for the John Hay Center. The Washington County Historical Society provides stewardship of the John Hay Center. The John Hay Center includes the Stevens Memorial Museum, The Pioneer Village and the Depot. The John Hay Center is located in Salem, Indiana.
February 2020


New Website for Blue River Friends
Blue River Friends is an historic Quaker community located northeast of Salem Indiana. The early quakers arrived in the early 1800's after traveling by covered wagon from North Carolina. The website is assisting in fundraising for the Hicksite Meeting House in the Quaker Settlement. The building is the old extant Quaker meeting house located in Indiana.
October 2019

New Website for PAF Construction
PAF Construction provides landscape and environmentally friendly Pond and Lake Dredging Services for clients throughout Indiana.
July 2019


Land-Mill Developers New Website Project
I'm excited to release a new updated version of the Land-Mill Developers website.
April 2019


New Website for Midwest Rancher
Midwest Rancher believes that ranch supplies can be quality built, look good, and still be reasonably priced.
March 2019


New Website for Brownstown Ewing Main Street
Brownstown Ewing Main Street is passionate about making our community a nicer, more enjoyable place to live. They pride themselves in making improvements and holding fun, relaxed community events for citizens to enjoy!
February 2019
www.brownstownewingmainstreet.org


New Website for Sleep Health Center
Sleep Health Center, PLLC was started by Dr. Ryan Wetzler in 2018 to increase availability of sleep and health psychology services.
September 2018


New website for Pearl Medical Care Center
Pearl Medical was left between a rock and a hardplace when their prior web designer was unable to restore their website after an issue and a new Wordpress install was problematic. I created a new website for them quickly and consolidated their domains behind the new website.
September 2018


New website for the Board of Behavioral Sleep Medicine
The leadership of the Board of Behavioral Sleep Medicine hired Sweet Brier Media to develop a new website to promote their new industry certification. Sweet Brier Media collaborated to define the functionality, integration and visual appearance for the new website.
May 2018


New Website for Michael A Young and IN GOD'S PRESENCE
I've been working with Michael for several years now. Michael is the composer of numerous musical compositions. His compositions have earned him a Grammy Nomination. He is also a writer for the Gospel Music Workshop of America. Michael and IN GOD'S PRESENCE share their ministry at churches and special events across the country.
March 2018

New Home Inspections Inc. Website Published
Home Inspections Inc. has been providing comprehensive home inspections to the Louisville, Kentucky area, including Southern Indiana, for more than 30 years. It is always a pleasure working with Ken Osborne on his marketing efforts.
January 2018


Sweet Brier Media becomes iSpring Partner
iSpring provides Cloud Based Electronic Learning Management Systems. Products include iSpring Suite and iSpring Learn.
The iSpring products provide Sweet Brier Media clients the ability to move from Powerpoint presentations to online education and training courses.


What I'm Reading this Month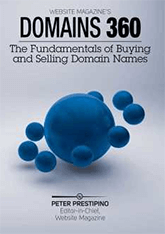 September 2017

New CBT-I Provider Directory for the University of Pennsylvania

In an effort to create a comprehensive list of Cognitive behavioral therapy for insomnia (CBT-I) providers, the Penn Behavioral Sleep Medicine Program has collected contact and certification information for CBT-I providers across the national and world.
I have developed a CBT-I Provider directory website as a worldwide resource for people suffering from insomnia. The website allows people to locate CBT-I Providers in their location and review their experience and qualifications.
September 2017

Website Support Services for Best Vineyards & Best Distillery

I'm excited to be working with Best Vineyards & Distillery to support and manage their website and use my experience to help them to continue to grow their brand. Best Vineyards has a long list of awards for their wines and they have recently expanded into spirts as well. For more information please visit
September 2017


Sweet Brier Media Enters Partnership with Hatchbuck
Begins Providing CRM & Marketing Automation Solutions for Customers
Sweet Brier Media today announced an agency partnership with Hatchbuck, sales and marketing software for small business. By utilizing Hatchbuck's software that combines email marketing, CRM tools, and marketing automation, Sweet Brier Media, will better serve its clients and the customers it serves.
Sweet Brier Media can now offer smaller clients an affordable solution for managing marketing campaigns that create tangible and trackable ROI for clients. Partnering with Hatchbuck enables Sweet Brier Media to extend company services, positioning them for long term, sustainable growth – not just one-off campaigns that move the needle temporarily.
Sweet Brier Media continues to partner with leading Software as a Service (SaaS) providers to include market leading Customer Relationship Management (CRM), email marketing solutions and marketing automation.
Sweet Brier Media services private sector and public sector clients from locations in Salem and Noblesville Indiana.
In partnering with Hatchbuck, Sweet Brier Media's clients will have tools at their disposal to build successes quicker, and have marketing campaigns that can nurture successes in the future.
August 2017

New Website for MC Aquatics in Southern Indiana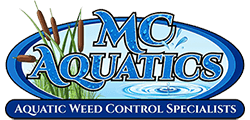 I'm excited to be working with MC Aquatics in Brownstown, Indiana. Word of mouth referrals mean the world to me and I'm glad to have received one for this account. I re-developed the website and overall layout along with a variety of other usability changes. MC Aquatics is a lake and pond management company that specializes in aquatic weed control at residential and commercial properties.
July 2017


Downtown New Albany has changed so much over the past 10 years and I look forward to the next 10 years in this historic community. The website contains a variety of information on the events, new businesses and people of the downtown area.
June 2017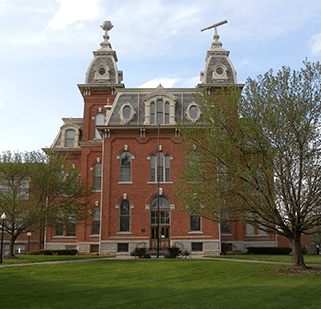 Main Street Roundtable Meeting
I was excited to be able to present my Main Street Organization observations to a meeting hosted by Knightstown Main Street in Historic Knightstown, Indiana. Knightstown is of course the location of the famous gym used for filming in the movie Hoosiers. The gym is located just behind the Knightstown Academy building pictured above. This second empire style building was built in 1876 as the Quaker Academy and is such a wonderful structure for their downtown. Notice the globe and the telescope on top of the structure pointing to the heavens.


Congratulations to Brooke's Place
I would like to congratulate Brooke's Place on winning the 2017 Bracket's for Good Indianapolis Fundraising Tournament. Brooke's Place raised over $85,000 for their mission and will receive a $10,000 winner's prize as well. As the manager for the Brooke's Place website, I used interstitial content boxes to ensure that website visitors were informed of the status of each round and were encouraged to donate during each round of the contest.


New Indiana County Treasurers' Association Website
The Indiana County Treasurers' Association represents the 92 treasurers serving in the State. The website includes a member directory, member portal, member forum, site calendar and many other features to support the communication and collaboration among members.
May 2017


New Website for Seymour Main Street
Seymour Main Street is an official Indiana Main Street Organization. The Main Street Program is a part of the Indiana Office of Community and Rural Affairs.
May 2017

What I'm Reading this Month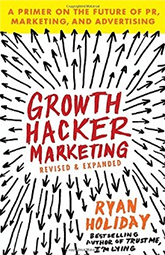 I really enjoyed this book. It provided a clear picture into the evolution of marketing and advertising for me as a small business marketer. It had some solid insights for me as I develop websites and marketing campaigns for my small business customers.
February 2017


Survey Marketing Now Available at Sweet Brier Media
Sweet Brier Media is pleased to be providing our website clients with Survey Marketing services starting in 2017. Our customized surveys can be embedded in a page on their website or sent out via email. For more information on this service please visit.
April 2017


New Website for the O2 Gun Group
The 02 Gun group offers a class about the legal aspects of self-defense and also gun safety courses. The self-defense class is taught by an attorney with a long history of understanding gun safety, gun rights and the legal system. Understanding the legal principles behind the use of deadly force helps clients determine when and when not to use deadly force.
April 2017

New Website for Ryex Services Published
Ryex Services is a small family-owned business that specializes in forestry mulching and tree stump removal in Southern Indiana. I look forward to working with Ryex to increase their website traffic by redefining their website content into a more search engine friendly platform that clearly defines their unique selling proposition.
February 2017

New Brooke's Place Website Published

Brooke's Place is the leader in ongoing community based support programs targeting the unique grief support needs of children, teens, young adults and their families in Central Indiana. I've been managing the current Brooke's Place Wordpress website for several months and I welcome the opportunity to bring a breath of fresh air to the organization with a new version of their website.
February 2017

What I'm Reading this Month

Picked up this book at Barnes & Noble the other day and breezed through it. I found some of the psychological aspects of the book most interesting. Specifically "The Rat Brain: Why email is so addictive" chapter provided me some great insights for when I design and craft email messages for my clients. Some of the book I found to be more focused on email newbies and people that find themselves at the mercy of a daily onslaught of emails.
December 2016

What I'm Reading this Month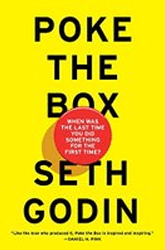 When is the last time you did something for the first time?
Enjoyed Seth's motivation methods and his encouraging of self awareness through challenging yourself to be a person of action, not words.
December 2016


New Belfry Theatre Website
The Belfry Theatre has a long history that dates back to 1965. The mission of the organization is to create interest and participation in community theater by providing quality, entertaining theatrical productions. The theatre holds several productions each year


Our Town Cicero - Indiana Main Street Member
Our Town Cicero was established in September of 2015, and is working to bring members of the Cicero, Indiana community together. The organization follows the four tenets of the Indiana Main Street and National Main Street Programs. The organization has a bright future and I'm excited to be able to provide a website and communication platform that will work to keep the community engaged and informed of the many annual events and projects occuring in Cicero.


New Keep Noblesville Beautiful Website Published
Keep Noblesville Beautiful (KNB) is a community improvement organization providing educational programs and community action programs to the general public in the Noblesville, Indiana area.
www.keepnoblesvillebeautiful.org
December 2016


New Noblesville Preservation Alliance Website
I'm excited to be working with the Noblesville Preservation Alliance (NPA) on a new version of their website. NPA hopes to inspire others to appreciate what restoration can to do add character, sense of place, uniqueness and interest to a community. Their board of directors and volunteers work to "Enriching the present by honoring the past through the preservation of Noblesville's historic architecture and authentic charm."
www.noblesvillepreservation.org
December 2016

New Floyd County Indiana Government Website
I was excited to release a new version of the County Government website for Floyd County, Indiana on October 1st. I created the previous Floyd County website back in 2007. That website served the community well, but it built before the age of mobile devices and it wasn't responsive and I certainly have learned a lot more web design skills since then. So, I'm glad to retire that old website and introduce the new Floyd County Community Portal to Southern Indiana.
October 2016

What I'm Reading this Month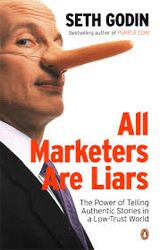 Learned a great deal about the Art of the Story and what makes a good marketing story from this book.
August 2016

Veterans Court of Southern Indiana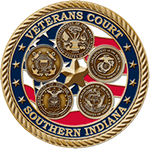 Excited to have finished a website that serves military veterans in Southern Indiana that experience legal troubles.
The Veterans Court of Southern Indiana is a specialized court that closely monitors veterans in the court system who want treatment for alcohol/substance addiction or serious mental health illness. The mission is to successfully rehabilitate veterans involved in the court system using evidence based treatment to positively change their behavior to lead productive, law-abiding civilian lives.
www.veteranscourtofsouthernindiana.org
August 2016

The Foundation Farms
The Foundation Farms located near Scottsburg, Indiana is a family owned farming business. The Baird Family is well known for operating Cornucopia Farm. Cornucopia Farm is a the leading Corn Maze, Pumpkin Patch and Fall Family Entertainment center in Southern Indiana. The Bairds have received numerous agricultural awards for their environmentally friendly farming.
August 2016

What I'm Reading this Month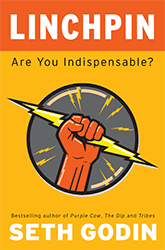 I've been a fan of Seth Godin since Purple Cow. Seth has a wonderful ability to identify the shifts occurring in our economy and lifestyles before they happen and organize strategies to make the best of the changes. The primary focus of this book is employees looking to secure their place in a digital world, versus entrepreneurs, but the strategies do cover multiple business perspectives.
August 2016

Greyhound Pets of America - Indianapolis Chapter

Greyhound Pets of America (GPA) - Indianapolis is a chapter of Greyhound Pets of America, a national non-profit, tax-exempt 501(c)(3) organization. GPA - Indianapolis is staffed by dedicated volunteers that provide adoption services for retired greyhounds.
Sweet Brier Media created a responsive website that includes a customized volunteer portal resource center, online calendar, online registration and adoption galleries.
Updated July 2016

Dial 9-1-1 for the Clark County Emergency Management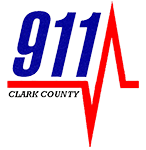 The Clark County, Indiana Office of Emergency Communications, also known as the Clark County 911 Center, operates 24 hours a day seven days a week and is responsible for answering all 911 and non-emergency calls for the citizens of Clark County, Indiana.
The Clark County 9-1-1 website project included a responsive design website with an improved layout, employee portal and embedded weather reporting, online form submission and calls to action concerning Dialing 9-1-1 and using a Text 9-1-1 service.
This website was designed and built for a CyberTek client.
Updated June 2016

Celebrate with the Boys & Girls Club of Noblesville

The Boys & Girls Club of Noblesville programs and services promote and enhance the development of boys and girls by instilling a sense of competence, usefulness, belonging and influence. Boys & Girls Clubs are a safe place to learn and grow – all while having fun. It is the place where great futures are started each and every day.
The project for the Boys & Girls Club included a new website that allowed the Club staff to accept online event registrations and online payments in addition to a Club Calendar, improved graphics and organization, photo wall and responsive design for mobile and tablet viewing.
Updated June 2016

Congratulations Solutions Group Incorporated on your new Website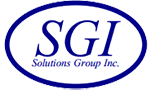 Congratulations to John Knable of Solutions Group Inc. (SGI) on your new website by Sweet Brier Media. Solutions Group Inc. is a manufacturers representative in the building industry. SGI covers several product lines in Indiana, Kentucky, Illinois and Tennessee.
Updated May 2016

New Golf Shores Fun Center Website Project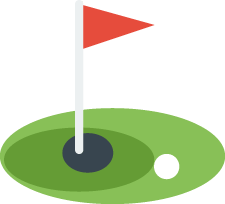 Golf Shores Fun Center is an entertainment business located in Corydon, Indiana. The mission of Golf Shores is to provide a place for children of all ages to relax and enjoy a quality miniature golf experience, a birthday party, a video game, or just a hot dog and a soda. The prior website for Golf Shores Fun Center was many years old and was not visually compelling and didn't provide much value from a web traffic point of view.
The new website designed by Sweet Brier Media was designed to highlight vibrant colors and bring in an element of fun and entertainment to the website.
This website was designed and built for a CyberTek client.
Updated April 2016

Clark County Youth Shelter & Family Services Inc Website Project
The Clark County Youth Shelter was a wonderful project to build a mobile-friendly website. Their prior website was rather haphazard and wasn't responsive to mobile devices.
The new website created by Sweet Brier Media improved the overall organization of content, improved the clarity of the mission and incorporated fresh graphics. One of the challenges with the Youth Shelter website was that due to privacy concerns the Shelter had limited photos available to use. Most businesses and organizations have some images available to use on their website. The preferred colors and fonts were incorporated into the website along with Calls to Action identifing various ways to support the mission of the Clark County Youth Sheter.
This website was designed and built for a CyberTek client.
Updated April 2016


Sweet Brier Media is excited to become a member of the Shopify Partner Program.
Becoming a partner with Shopify will enable Sweet Brier Media to deliver customized e-commerce solutions to our small business clients. According to Forrester, e-retail sales in the US are expected to grow 57% in the next few years. For small businesses, this represents an opportunity to get new customers or reach your existing ones in different ways.
Shopify is a leading cloud-based, multichannel commerce platform designed for small and medium-sized businesses. Merchants can use the software to design, set up, and manage their stores across multiple sales channels, including web, mobile, social media, marketplaces, brick-and-mortar locations, and pop-up shops. The platform also provides merchants with a powerful back-office and a single view of their business. The Shopify platform was engineered for reliability and scale, using enterprise-level technology made available to businesses of all sizes. Shopify currently powers over 243,000 businesses in approximately 150 countries.
Updated March 2016

What I'm Reading this Month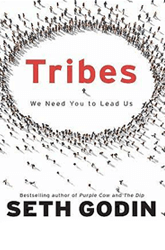 I find Seth Godin's Tribes book to be culturally precise in what it takes to grow a business or organization in the modern economy. It was a motivational speech wrapped around the need for community building in the modern digital economy. I really enjoyed this book and found it very useful for my daily interactions with clients looking to grow their business, cause or organization.
March 2016


New Website for the Floyd County Clerk's Office
I'm excited to have recently released a new website for the Floyd County Indiana Clerk's Office. County Clerk's cover a wide range of duties (court cases, elections, jury duty, child support and more) within local government and it was a challenge to bring all of the information together. Previously the Clerk's information existed within the Floyd County Government Website. Hope you enjoy the usability of this new website.
This website was released in February 2016.


New Website for the Society of Behavioral Sleep Medicine
The Society of Behavioral Sleep Medicine is a national/international organization with the following mission: Behavioral Sleep Medicine is the field of clinical practice and scientific inquiry that encompasses: the study of behavioral, psychological, and physiological factors underlying normal and disordered sleep across the life span.
Continued development through the website is growing the membership and building an organization based on the factors involved in sleep behaviorals.
The society is based from the Headquarters in Lexington, Kentucky.
This website was released in January 2016


Dan Neel Selected to be a DMOZ Editor
After several attempts over the years, I was recently accepted to this volunteer position!
What is the DMOZ Project?
The DMOZ Project is the largest human edited directory in the world. Volunteers applicants are screened and evaluated and then trained to ensure the online directory is maintained and operated by specific guidelines and kept up to date. The DMOZ has multiple benefits for websites, none more important than being able to tell search engines that your website is listed on the most successful Internet directory.
How did I become a DMOZ Editor?
Over the years I submitted my entry to the DMOZ on several occasions but would never hear back. It was a bit challenging and I would learn a little bit more about the project each time I would go through the application process. I recently received my approval letter and I'm actively managing a category on the DMOZ.
Why did I become a DMOZ Editor
Over the years I grew tired of seeing obsolete information showing for the categories related to my community. I just decided I wanted to help with this project and ensure quality websites are included for my community and obsolete listings with absent URL's are removed.

Michael A Young & IN GOD'S PRESENCE Fellowship Banquet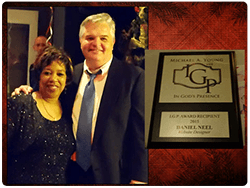 It was wonderful to be able to share an evening with the members of Michael A Young and IN GOD'S PRESENCE at their Annual Fellowship Banquet in Louisville. Michael A. Young and IN GOD'S PRESENCE won the 2015 Rhythym of Gospel Award for "Traditional Choir of the Year". I wasn't expecting to receive an award that evening but I did. It is great to be able to contribute to the growth of this organization through managing their website content.
Dec 2015
Pictured above Brenda James representing Michael A Young and IN GOD'S PRESENCE and myself.